Wednesday Nights will resume on September 21st!
Would you like to be a part in making a difference in the lives of kids? Join our team to lead games and small groups, to connect and sing with preschoolers, to nurture and play with little ones, run our technical equipment, or to welcome new families to our church! Whatever your gifts, talents, or passions are, we believe you can use them to impact children's eternity!

If you would like to be on our team or have any questions- please reach out to Pastor Rachael at Rachael@ccc-kasson.org after filling out this volunteer application:
Jesus said, "Let the little children come to me..."
Kingdom Kids is a fun, safe, and life-changing ministry for infants through firth graders! At Kingdom Kids you can expect your children to receive foundational messages about their faith, mentorship from caring teens and adults, and so much fun - they will beg to come back!

Infants through 2 year old children will experience the love of God through the care and kindness of our amazing volunteer team. In this environment they will play, sing, and pray in a classroom designed to keep your babies and toddlers happy and safe.
Three-year-old friends through Kindergartens will love our PreK ministry! With crafts, songs, and caring teachers- your kids will know the love of God and have fun in our classroom designed just for them.
Kindergartens – 4th graders will have a chance to engage in a weekly experience every Sunday morning. While parents attend church, they will have the time of their lives playing games, dancing, connecting with friends and learning about their faith!
Wednesday Night Activities
Our Wednesday night elementary group for kindergarten - 4th grade teaches kids how to Accept, Become, and Contribute while they build relationships with mentors and peers! Our Wednesday night program is for nursery and preschool children ages 3 – 5. These groups meet each Wednesday evening from 6:30 - 7:30pm.
Drop-off & Pick-up Procedure
SIGN-IN: Parents are asked need to sign your children in at the kiosks prior to 6:30pm.
SIGN-OUT: Parents will need to pick up your children promptly at 7:30pm. A volunteer will assist in checking out your child. Your child's safety is very important to us. ALL children need to be checked in to their classes! Checking in gives your child a unique security code which will be matched to the parents identical number at pick up. You do not need to be pre-registered.
If you have any questions, feel free to email Pastor Rachael at rachael@ccc-kasson.org
My name is Rachael Anderson, and I am the kid's pastor here at CCC! I oversee our Kingdom Kids ministry, and work primarily with our awesome elementary students. My first Sunday in this position was March 15, 2020... the day the world shut down! It has been a crazy journey, and God has truly blessed me with the best kids in the world that I get to serve! In my free time, I like to spend time with my friends, discover new places, drink chai tea in coffee shops, travel to the beach, and read. My most favorite thing to do is spend time with my "son" (my dog), Buddy. I can't wait to meet you!
Hello! My name is Sara. I serve as the Early Childhood ministry director as well as fulfilling office roles at CCC. I have four beautiful girls (Lucy, Adellem Hazel and Elaina) who you can often see helping me in preschool. I also have one handsome husband (Jeff).

In my abundance of free time (insert laughter here) I enjoy jogging, working out, photography and adventures with my family. I am soon graduating with my Christian studies/ministry degree and am overjoyed to continue to work to glorify God and share His word and love.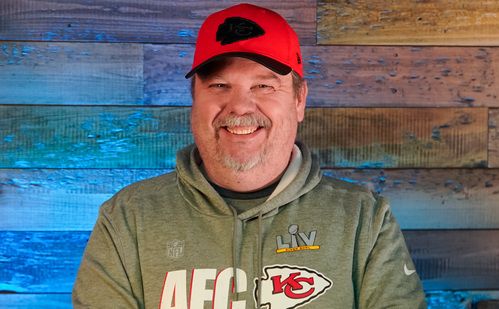 I'm originally from St. Joseph, Missouri and joined the staff in January of 2020.I have 3 kids and I'm a Kansas chiefs fan since the mid 80's.
I like being outside in the great Minnesota summer months! My favorite thing about working with kids is you never know what questions they'll ask, so always be prepared!
At Kingdom Kids, our mission is that every kid who walks in our doors would know the love of God and the ABC's of their faith: Kingdom Kids will know who God is and who they are - His children! They will accept this truth and have a relationship with Jesus Christ. Kingdom Kids will become like Jesus as they read their Bibles, worship, pray, and live in community with God and each other! They will practice these actions in church, at home, and anywhere they go! Kingdom Kids will offer kids the opportunity to contribute to building God's Kingdom through serving and leading opportunities, offering, and relevant messages with Faith In Action Challenges.

Matthew 6:33 But seek first His Kingdom and His righteousness, and all these things will be given to you!
Join our parent page to stay updated on Kingdom Kids services and events!
Get to know more about what makes us different.
We are so happy to announce we have Kingdom Kids programs 9 & 10:30 a.m. Sunday services, and at 6:30 p.m. on Wednesday nights!

Pastor Rachael loves seeing your kids during the week. If they have sports games, recitals, or would even like to pray and play in the church or at your home, please do not hesitate to reach out by emailing her at Rachael@ccc-kasson.org so she can meet and encourage your amazing kids!
We'd love to hear from you. Fill out the form below to get started.